We provide maintenance of your TYPO3 website.
The team at WebGet Agency has extensive experience in maintaining TYPO3 websites. We offer a wide range of support plans to ensure that your website is secure, up-to-date, and performing well. We are very proud of our support team who are always ready to help you at any time. Our support plans are designed to meet all your needs and requirements and keep your TYPO3 site running smoothly.
Our maintenance is:

Protect your website from hacking attempts
Speed optimization for instant page loading
Regular testing of the site for errors
Uptime monitoring to ensure uninterrupted operation
Regular backups to restore assets in case of data loss

What we do for this:

Keeping your site up to date with regular TYPO3 updates
Updating themes and plugins
Regular backups of your website and database
Database optimization
SEO and performance monitoring
Vulnerability scanning for plugins and themes
WebGet Agency experts are well skilled in TYPO3 maintenance!
Constant updates to ensure smooth functioning of TYPO3 website,
TYPO3 Minor Updates
TYPO3 Security Upgrade
Extension Updates
TYPO3 Patch Updates
Weekly updates
TYPO3 Health reports
Maintaining your TYPO3 websites to stay updated, stable, available
Website Performance Monitoring
Periodic Health Check & Site Audit
Site Backup & Disaster Recovery
SSL Monitoring and Renewal
TYPO3 Health Report
Malware Cleaning & Removal
GDPR
We provide priority support for TYPO3 websites with,
TYPO3 Security Upgrade
TYPO3 Theme Changes
Multilingual, Multisite, & Deployment Setup
Content Updates & Publishing
QA & Quick Fixes
Extension, database errors
Our specialists will do everything necessary to make your website load in less than 2 seconds,
On-Time Performance monitoring
Image & Code Compression
Database Optimization
SEO & Performance Optimization
File Compression
CDN Configuration
Varnish Integration
We'd implement, improve, and maintain good TYPO3 SEO sitewide
SEO Audit & Best Practices
Server and Cloud Backup
SEO Plugin Installation
GA, GTM, GSC set up & Tracking
SEO Code Implementation
Google Analytics & Webmaster Integration
Technical SEO Issue Resolving
Constant updates to ensure smooth functioning of TYPO3 website,
TYPO3 Core database & Plugin Backup
Server and Cloud Backup
TYPO3 Patch Updates
2.x Monthly TYPO3 Backup
1-Click backup restore
Instant Recovery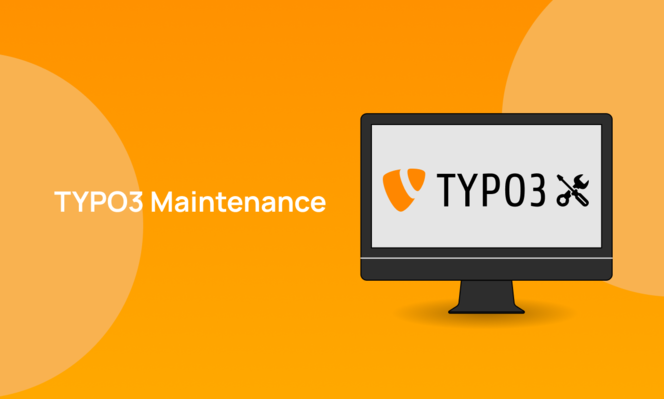 Call in the professionals
Like any complex program, TYPO3 requires regular maintenance and support to keep your website up and running. If you own a TYPO3 website, you can entrust the maintenance and support of this system to us. The team at WebGet Agency knows how to effectively resolve TYPO3 issues.
Our TYPO3 maintenance and support services allow our clients to focus on their core business objectives, knowing that their website is in good hands. We help reduce their TYPO3 maintenance costs by utilizing efficient approaches and tools.
So, if you're looking for a reliable company to maintain and support your TYPO3 website, contact WebGet Agency, we're happy to help!
WebGet Agency is your TYPO3 support partner!
Experience

10+ years of developing and maintaining TYPO3 websites.

Productivity

Multidisciplinary support team. Resolved 380+ support requests.

Team

A team of 10 TYPO3 developers to respond quickly to support requests.

Communication

We can communicate via YouTrack, Discord, or video/audio calls.

Reliability

Site audits, source code testing, application firewall services.

Flexibility

Audit of custom TYPO3 development and work with complex environments.