What is WordPress Website Development?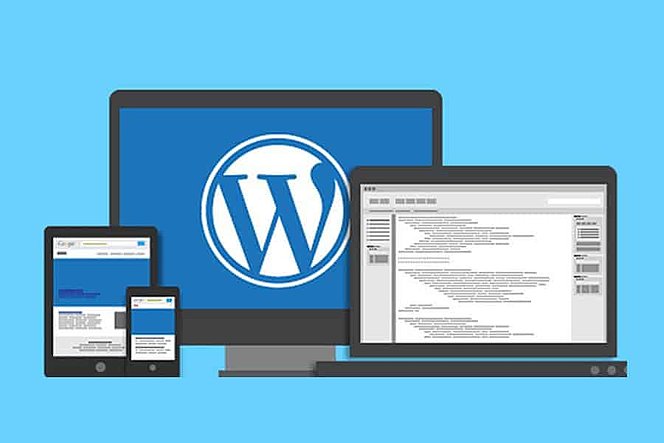 WebGet Agency's experts understand the importance of having a high-quality website that can effectively showcase your products and services to a wide audience. In today's fast-paced digital world, we recognize the need for a website that enables you to easily manage your content and distribute your services.
WordPress is currently powering millions of websites, and it has become a popular platform among small businesses and large-scale enterprises alike. Whether you're a big publisher or an eCommerce store owner, a custom WordPress development can be the perfect solution if you want an online-based system that is highly scalable, SEO-friendly, and can significantly boost your business performance.
At WebGet Agency, we offer a custom WordPress development service that focuses on turning your unique ideas into a highly customizable, intuitive, and comprehensive website. We specialize in providing a diverse range of custom functionalities to our clients, allowing us to create complex, robust, and flexible websites that are easy to use at the same time. Our goal is not only to build you the website of your dreams but also to provide you with the key to a fantastic platform that grants you full control and versatility.
Enterprise WordPress Website Development
One of the biggest benefits of WordPress is its exceptional ability to scale up according to the growth of your business. As your business expands, you can rely on this powerful platform to meet your growing needs. Our team can create a website that allows you to seamlessly add new content, pages, tools, and functionalities, without any loss of performance. Our experienced WordPress developers will incorporate advanced features into your website, providing your visitors with the best browsing and navigation experience possible. Here are some of the exceptional features you can expect from our Custom WordPress Development service:
Contemporary UX/UI Design

We excel in creating custom designs, as well as modifying pre-existing themes of your choosing.

Plugins and Functionality

We can enhance your website's capabilities by installing the most effective plugins available on the market. In addition, we can create a custom plugin that is tailored to meet your specific needs.

Websites of Any Kind

With WordPress' vast scalability, we can bring any project to life, including online stores and high-traffic enterprise websites.

Speed and Performance

We understand that there is no universal solution for caching, which is why we analyze your specific situation and apply the appropriate approach.

Worldwide Website

Our team of experts can create a multilingual website to attract a global audience for your business.

Accessibility

Our developers prioritize accessibility, ensuring that your website is easy to use and enjoyable for everyone.

Responsive Design

We will ensure that your website runs seamlessly on any device.

Multi-User Capacity

Our team of experts will give you full control over your site by creating multiple accounts with specific user access permissions.

Complete Customization

The experts at WebGet Agency will help you unlock your website's full potential by introducing you to the versatile customization options available through WordPress.
Why Trust WebGet Agency for WordPress Website Development?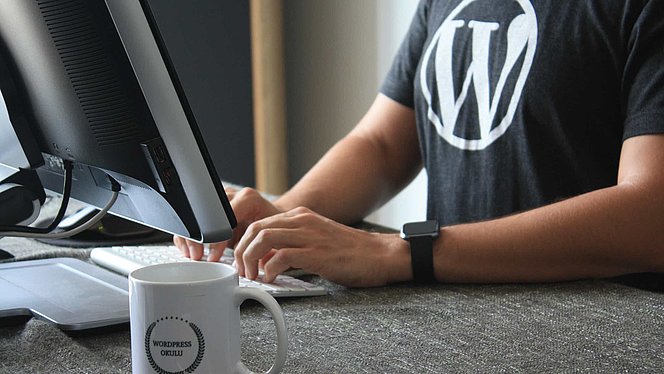 WebGet Agency's Custom WordPress Development service places a strong emphasis on best coding practices, ensuring that every website we create is designed for scalability. Your future growth is our top priority, and we want to ensure that your site remains functional and visually appealing while you focus on expanding your business. Our experts will lay a solid foundation for future updates, modifications, and development by using best practices. We possess the in-depth expertise and skills required to construct enterprise-level business websites. With us, all of your project requirements will be consistently managed.
At WebGet Agency, we believe in collaboration, so we work closely with you to provide the best custom solutions that meet your specific needs and objectives. Our developers are well-versed in all of the key website development methodologies and always use the appropriate strategies to meet our clients' demands. We adhere to business ethics and are committed to providing you with a unique custom development experience.
The development time for websites can vary greatly, ranging from as little as 8 days to over 1000 hours, depending on the complexity of the design and required features. For smaller projects, our typical web development project cycle is 4 weeks, but we can complete sites faster if needed.
We understand that sometimes last-minute changes are needed, and we will make every effort to accommodate any necessary adjustments requested by you or your client. However, if changes to the project requirements take more than 15 minutes to implement, additional costs will be incurred at our standard hourly rate.
We support the latest versions of the key browsers and our sites are tested in the latest versions of Firefox, Safari, Opera & Chrome on the Mac and PC. We also support Internet Explorer version 11 and Edge. Mobile browsers are also tested for IOS and Android. Please let us know if you would like any other browsers tested and we will factor this into the proposal cost.